Products » Replacements Windows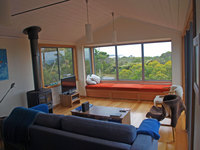 Saving on Energy Costs
Savings, savings, savings. Many people today are looking for as many ways as possible to help save money and cut back on their expenses, this is a trend that is especially true when it comes to saving on energy costs. Many homeowners have started tightening their belts when it comes to making certain that their homes are properly insulated to keep the heat or air inside and the elements outside. One of the ways to help do this is by utilizing replacement windows, this can be especially important when it comes to replacing windows in Ireland.
Quality Windows to insulate your Home
Despite its obvious beauty, Ireland can also experience very unpredictable weather, which makes using quality windows a must to help properly insulate a home. No you dont have to sacrifice style for quality. The fact is that now you can have style, function and quality, all in one package.
Long term savings
Replacing a house full of windows and doors can be a daunting picture, but when you look at the overall picture and see that the potential energy savings will far outweigh the initial costs over the lifetime of the products, window replacement makes good economic sense. This can be especially true when it comes to insulating against the elements of Ireland. Not only does it help with insulating and protecting your home against the weather, it also provides much improved sound insulation which is great if you live near busy roads, busy neighbourhood or simple value the peace and quiet they provide.
Safety
Building regulations and safety requirements may have changed since your property put in windows. The latest building regulations have made a lot of changes in regard to the size of openings paying particular attention to fire escape opening.
Replacing Windows in Ireland
The variable weather is the reason its so vital to make certain that when you are replacing windows in Ireland that you utilise the best windows possible to help cut your energy costs as much as possible. Not only will you save money on fuel bills , but your home will be comfortable as well and have a rejuvenated look to it.
Southernwindowsanddoors.ie provide energy efficient windows and guarantee all their customers quality windows that will look beautiful in their homes. We at southernwindowsanddoors.ie will work with you to ensure replacement windows suit your home's needs.