SECURITY
All our windows and doors are manufactured to provide enhanced strenght and security, so your home and family are kept safe and secure.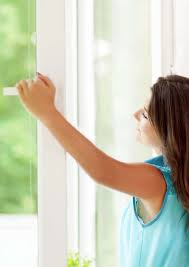 FRAMES AND GLAZING
innovative design and manufacturing techniques ensure that Inliten frames are tough, robust and durable. All frames are welded for a strong and secure overall frame structure, and greater consistency of finish. Stringent quality control procedures and checks take place at regular intervals in the production process to ensure that a strong, secureand quality product is produced.
All Inliten windows are internally glazed for extra security. This means that the glazing bead faces the interior of the home and therefore cannot be removed from outside the house; keeping your glazing unit safely and securely in place. For addtional safety glass can be specified as toughened or laminated.
LOCKING SYSTEMS
safety and security is of utmost, that is why only high performance multipoint locking systems are fitted as standard to Inliten windows and doors. Inliten products are also fitted with stong hinges and quality handles as standard. Inliten hardware components are salt spray tested to 600 hours(up to 3 times more than the industry standard) thereby ensuring longer term performance.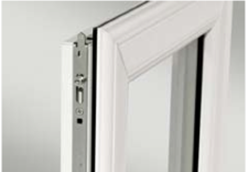 SHOOTBOLTS
Fitted to windows enhanced security. Bolts shoot out from the top and bottom of the locking systems and slot securely into keeps located on the outerframe.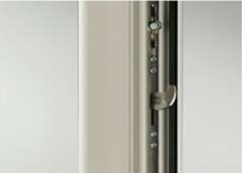 HOOK LOCKS
Fitted to doors for greater security. Hooks situated at the top and the bottom of the locking system slot securely in keeps located on the outer frames.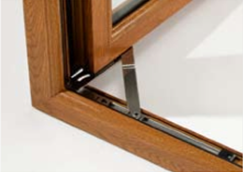 TROJAN HINGE
Fitted to cassement windows, these heavy-duty hinges are designed to offer strength and security ideal for triple glazed applications.